Top Five Books From My Childhood That I Would Love To Revisit
To be perfectly honest I didn't do a lot of reading when I was younger. I actually had difficulty reading so I tended to shy away from it. My real passion for reading didn't come until a bit later in life. But some books that I definitely remember loving as a kid/ teen are below.
The Forest Wife Trilogy
Mary, 15 years old and an orphan, must flee into Sherwood Forest to avoid an arranged marriage. There her life truly begins, for she finds a community of heroic outlaws that includes a woman with seemingly magical healing powers and a young man who is bravely leading the fight against tyranny. This man is Robin Hood, and Mary will soon be known as Maid Marian, the green lady of the woods. -Goodreads.com
- A retelling of Robinhood. That I remember weaving magic, romance and adventure all into one. I read this when I was still in high-school (probably 10 years ago now) and remember staying in bed all day on the weekends absorbed by the plot and characters.
Ally's World Series
Meet the Love children: oh-so-perfect Linn, airy-fairy Rowan, animal-obsessed Tor - and Ally, trying to
have a normal life somewhere in the middle of it all. Which isn't easy when you live in a house that's a cross between an animal hospital and something out of 'Changing Rooms'. And then there's school and the small matter of the forgotten history project and the obnoxious new girl that - oh joy! - Ally's been nominated to look after. It's going to be a fun couple of weeks...
-Goodreads.com
- This series was my guilty pleasure when I was younger. There was something so relatable about the main character, and her struggle with teenage-hood, boys, absent parents and annoying siblings.
Everworld Series
David's life was pretty normal. School. Friends. Girlfriend. Actually, Senna was probably the oddest aspect of his life. She was beautiful. Smart. But there was something very different about her. Something strange.
And on the day it began, everything happened so quickly. One moment, Senna was with him. The next, she was swallowed up by the earth, her screams echoing from far, far away. David couldn't just let her go. Neither could the others. His friends and hers. So, they followed. And found themselves in a world they could have never imagined.
Now they have to find Senna and get home without losing their lives. Or their minds. Or both...
-Goodreads.com
- I can't remember much about this series, except the feeling it gave me when I was reading it. I remember the suspense and intrigue of the mystical world the author had created. My plan is to start reading this series again and see where it takes me.
Girls Series
Magda is tall and glamorous, Nadine is willowy and 'gothic' and Ellie, well, Ellie thinks she is
unattractive and boring and that no boy will ever be interested in her. The three girls have been best friends 'forever' even though they don't seem to have much in common. But one thing they all want is a boyfriend!
-Goodreads.com
- Jaqueline Wilson was a staple of my childhood reading experience. Her characters dealt with real issues (like eating disorders and body image) that as a teen were easy to identify with.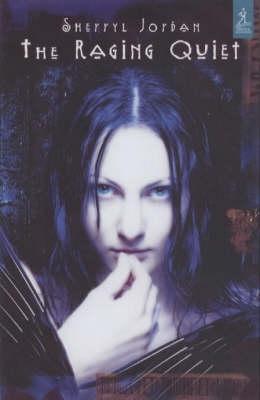 The Raging Quiet
A captivating tale of two remarkable and extraordinary young people - Marnie, a courageous young
woman, and Raver, a strange and spirited young man - whose only real crimes are that they are different. Set within a chilling world of predjudices and hypocrisy, ignorance and self-righteousness, The Raging Quiet explores the tenderness of love and friendship and the power to overcome the injustice of being different. This is the story of two outsiders in medieval times. Both are set apart from their small community: Marnie because she is a newcomer, brought to the seaside village by her new - and much older - husband, and Raver because he is the village lunatic. subsequent isolation pushes her towards Raver - and an important discovery: the villagers have mistaken his deafness for madness.
-Goodreads.com
- This one of my all-time favourite books. Every time I try and describe it I'm speechless. It's a beautiful story of love overcoming obstacles. It has everything, including witch trials, a historic setting, romance and a happily ever after.