Top Books I Will Probably Never Read
So these books are pretty low on my TBR, I may read them some day but for one reason or another their not my highest priority. I've also included a few series which I will probably not continue with.
So these first ones are all series that I will probably never continue reading (They're all so pretty though!). I read Of Poseidon a little while ago and

wasn't a huge fan. It was Ok, and at the time of finishing I was keen to continue on with the rest in the series. But as time has passed I've discovered so many more other books I would rather read.

Fallen and Halo both fall into similar categories.

I will almost definitely not be reading the rest of both series. I really was not a fan of the either books. Plus I prefer my angels a little bit more rugged, like Raffe in Angelfall (Yum!).
I would like to read Les Miserables at some point in my life, but the reality of it is that the sheer volume of this book brings on anxiety. It's just not one that I think I'm going to be reading any time soon, if ever.
As for Room, I have seen this book multiple times and every time I see it at a store I always pick it up and read the cover. I'm really torn because a part of me really wants to read this, but at the same time I just don't think I could put myself through that emotional exhaustion.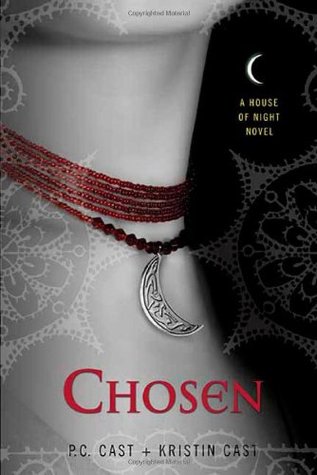 I've heard mixed things about the House of Night series. I feel like the number of books in this series is a bit too much of an investment for me. Plus I'm kind of over the whole vampire hype, this might have been one I read in high-school. But it's probably not for me anymore.
I feel I have mentioned a few times that I'm a big wuss when it comes to scary things. I respect Stehen King as a writer, but there is no way I will be reading one of his horror novels anytime soon.
What books will you probably never read? or if there's a book on this list you really enjoyed let me know :)