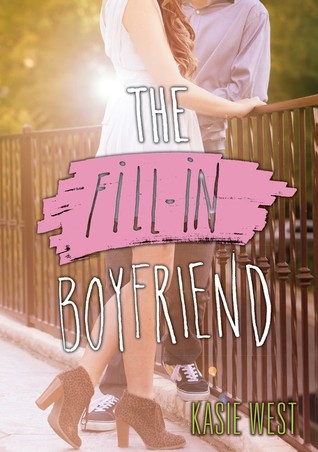 Synopsis
When Gia Montgomery's boyfriend, Bradley, dumps her in the parking lot of her high school prom, she has to think fast. After all, she'd been telling her friends about him for months now. This was supposed to be the night she proved he existed. So when she sees a cute guy waiting to pick up his sister, she enlists his help. The task is simple: be her fill-in boyfriend—two hours, zero commitment, a few white lies. After that, she can win back the real Bradley.
The problem is that days after prom, it's not the real Bradley she's thinking about, but the stand-in. The one whose name she doesn't even know. But tracking him down doesn't mean they're done faking a relationship. Gia owes him a favor and his sister intends to see that he collects: his ex-girlfriend's graduation party—three hours, zero commitment, a few white lies.
Just when Gia begins to wonder if she could turn her fake boyfriend into a real one, Bradley comes waltzing back into her life, exposing her lie, and threatening to destroy her friendships and her new-found relationship.
-
Goodreads.com




My Review
Kasie west is by far one of my favourite contemporary authors. While the fill-in boyfriend was not my favourite book by her (nothing can beat 'On the Fence'). The Fill in Boyfriend provided all the delightful entertainment and mishaps I was hoping for.
When Gia's College boyfriend Bradley dumps her outside the doors of her senior high school prom, she's at a loss. All her friends were expecting to meet him, some even doubting his existence at all. So walking in empty handed is out of the question. Enter Fill-in Bradley who is minding his own business after dropping off his younger sister to the prom. Suddenly he's swept into a blur of lies and pretending to be Gia's boyfriend for the night. But will their whirlwind end after just one night….not likely.
Gia is a hard character to like at the start, she places far too much importance on what her friends
think. Even going to the extent of 'hiring' a guy to be her prom date for the evening in an effort to save face. (The irony being that she was dumped for the exact reason that she cared too much about her friends opinion). Personally, I feel like real friendship shouldn't be based on such superficial elements. But that is what makes this book so good. Gia starts to realise this, her character grows and so in turn dawns the
realization
that she may have outgrown her friends.
Of course, there is also the light romance between the two protagonists to look forward to. With Gia being instigated to repay the favour of pretend girlfriend for the evening when Fill in Bradley is invited to his ex's party.
Fill in Bradley was the perfect mix of sweet and funny. Not only is he willing to help a girl in need out on prom night, little questions asked. But when you find out his back story, you wonder how a guy can be so nice after the shit he's been through.
Romance aside, this story has a lot of good messages around friendships and growing up. Learning to be happy with who you are is probably the one thing that most people struggle with growing up, usually seeking the acceptance and approval of others as a way of self-validation… Even in my 20's I'm still learning this lesson.