August was actually a super good month for me. I managed to finish 5 books in total and got out of my dastardly reading slump. I didn't have much going on, so it helped me to catch up on my Ggoodreads challenge, and I am now 6 books ahead of schedule.

My favorite books of the month were either Cinder or On the fence, both which I got reviews up for. Cinder was the book that got me out of my reading slump. It's a mash up of Cinderella, but like you've never seen it before. On the Fence was a great contemporary read, which had a onderful family dynamic which was what really sold me on the book. Lies My Girlfriend Told Me and The Truth about Alice were not as good as I had hoped. While they were not terrible, I just felt it difficult to relate to the characters, and the plots were a little on the light side. Both will have reviews to come.


Up Next In September
SO this month it is graphic novel/comic book month at my local library. So I thought I would continue with that theme and try and read/catch up on some manga's and Graphic novels this month. So far I plan to read...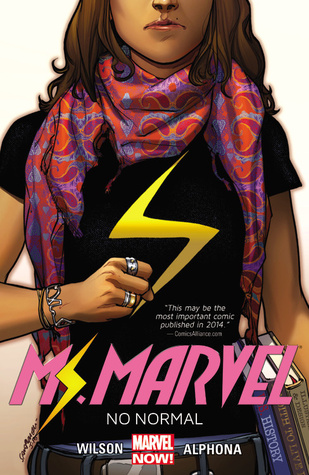 If you have any suggestions for graphic novels/comics I should read I would love to hear them down below.


Other Favorites
The 100 is my TV pick of the month. I am loving this series, and I love that it is a book series as well. Although I have heard multiple mixed reviews about the books. If you've read them let me know what you thought. But anyway, I totally ship Clarke and Bellamy. Despite their tense relationship, I see a lot of chemistry there.

Let me know your thoughts and who you ship if you watch the show.

Music wise, I've been listening to a lot of Lana Del Ray, especially while I'm blogging. It's easy listening to have in the background when I'm trying to focus. But I'm also addicted to this once cover of 'Hold On, We're going Home' by Drake, sung by an artist called Laykn. I urge you to look him up on Youtube and check it out.