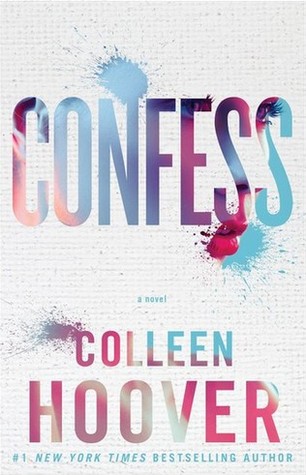 Synopsis
Auburn Reed has her entire life mapped out. Her goals are in sight and there's no room for mistakes. But when she walks into a Dallas art studio in search of a job, she doesn't expect to find a deep attraction to the enigmatic artist who works there, Owen Gentry.
For once, Auburn takes a risk and puts her heart in control, only to discover Owen is keeping major secrets from coming out. The magnitude of his past threatens to destroy everything important to Auburn, and the only way to get her life back on track is to cut Owen out of it.
The last thing Owen wants is to lose Auburn, but he can't seem to convince her that truth is sometimes as subjective as art. All he would have to do to save their relationship is confess. But in this case, the confession could be much more destructive than the actual sin…
-
Goodreads.com


My Review
Confess was my second Colleen Hoover novel, and solidified her in my auto buy authors list.
Confess, surrounds the two main characters Auburn and Owen who start a mutually beneficial relationship when Owen is searching for someone to help him in his gallery and Auburn is looking to earn some easy cash. Little do they know that their story actually started many years before. Both have led troubled lives with many trials and their story is woven together beautifully. I can't say much about this book without giving away some big spoilers. So I'm going to make this short.
The art in this book was beautiful, the fact that the author supplied art at all was amazing and it somehow added to the dynamic of the book. Each artwork told its own story, based on a confession that Owen drew (and were actually supplied by genuine readers of Colleen Hoover, or so I am told).
While funny, and romantic the book definitely holds your feelings at ransom especially near the end. The epilogue itself is a tear jerker and brings everything around in a full 360.
If you're a Colleen Hoover fan, and you haven't read this yet I highly suggest you get your caboose into gear and give it a try. This is also a great one to start out with if your new to her works, as the content is less challenging than some of her other novels such as Hopeless.