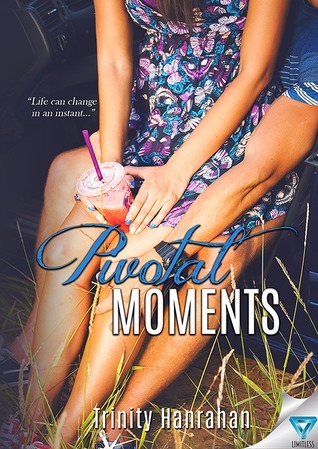 Synopsis
A senior in high school, introvert Aislinn Munroe is satisfied living unnoticed...
Aislinn is doing the normal post-high school preparations to get into college. She's getting ready for a life beyond senior year, and wonders where she'll fit in to the world once she's officially an adult. Though her curves are to kill for, she's also smart and funny. However, she isn't at all popular, which is just fine with her.
Aislinn's introverted ways are about to be put to the test...
Content with hiding from the limelight, Aislinn doesn't get bullied like so many other shy kids do—that is, as long as she keeps to herself. But is she really living the life she's meant to? Or are there unforeseen adventures waiting to shake up her life in the near future?
When her brother comes home from college, he brings an unexpected houseguest…
Teagan Aldridge is a reformed party animal, ladies' man, and bad boy. He's the last person Aislinn thought would ever show her attention. But when Aislinn and Teagan become unlikely friends, he brings out a side of herself she never knew existed. She already knows she's special, but sexy and adventurous? That's a first.
Are their personalities too far apart, or will opposites attract, making them an unusual, but influential pair? When their vast differences collide, Aislinn is led to some unexpected…
Pivotal Moments


My Review
* Many thanks to Netgalley for providing this ARC in exchange for an honest review. *
Aislinn is your typical teen who shares many of the insecurities about her body and

concerns about college that teens have. As she's nearing the end of her senior year her focus is on her college preparation, and while she has never been part of the popular crowd, she has her best friend Penny at her side and that's all she needs...Enter, swoon worthy Teagan, her brother's delicious college friend with a heartbreaker past and his eye on Aislinn. However, things may not be smooth sailing, with an overprotective brother, the mean girls out to get her and her own anxieties holding her back, there is going to be some turbulent waters.
I am on the fence with this book. While I enjoyed it for its entertainment value, it was just lacking something which I can't quite put my finger on. While there were certain aspects which I imagine many teens can relate to, such as the main characters insecurities and lack of self-esteem. I fear I am past the point in my life where I find these things as relatable as I once did. However, I commend the author on the emotional growth of the character, there is nothing worse than when a character doesn't learn anything. But Aislinn, learned to both believe in and stand up for herself.
I did enjoy the cute fluffy romance at times, even if it was a little cheesy. Teagan was an easily likeable character and his past indiscretions were a good addition as they made him more 'human', since he sometimes came off as too flawless. Penny and Connor (and Zver for that matter) made great supporting characters. Although Connors big protective brother routine became almost frustrating, especially considering his own poor decisions.
Overall, an entertaining read if you're looking for something fluffy to fill your summer days, which I think a younger YA audience would enjoy. However, for me there was a certain predictability to the plot that was a little too formulaic for my taste.
My rating: 3/5