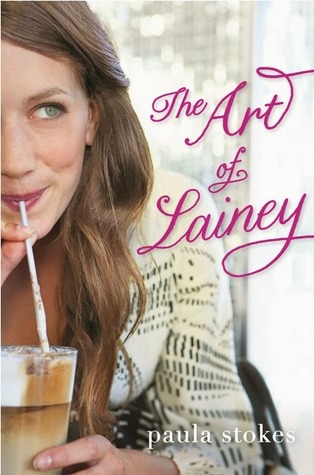 Synopsis
Soccer star Lainey Mitchell is gearing up to spend an epic summer with her amazing boyfriend, Jason, when he suddenly breaks up with her—no reasons, no warning, and in public no less! Lainey is more than crushed, but with help from her friend Bianca, she resolves to do whatever it takes to get Jason back.
And that's when the girls stumble across a copy of
The Art of War
. With just one glance, they're sure they can use the book to lure Jason back into Lainey's arms. So Lainey channels her inner warlord, recruiting spies to gather intel and persuading her coworker Micah to pose as her new boyfriend to make Jason jealous. After a few "dates", it looks like her plan is going to work! But now her relationship with Micah is starting to feel like more than just a game.
What's a girl to do when what she wants is totally different from what she needs? How do you figure out the person you're meant to be with if you're still figuring out the person you're meant to be?
-
Goodreads.com
My Review
When Lainey is dumped unceremoniously in the middle of her workplace, she sees all her dreams of the perfect year ahead with the perfect boyfriend all fade away.
So using Sun Tzu's Art of War she devises a plan to win him back. First step, is getting on a level playing field. Since he's moved on to a new girl so quickly Lainey's only option is to find herself a new guy to make him jealous. Who better to help with her war plans than the misfit fry cook, at her workplace, who's also going through a break up?
When Lainey first trys to employ Micah into her ranks he has trepidations, after all they have nothing in common. But the possibility of winning back his own ex has him agreeing. But of course with all war plans there have to be some boundaries and rules…
-
Number one: no telling anyone else about the plan.
-
Three: absolutely no kissing
Of course, rules are meant to be broken.
Lainey, while sometimes vain and a bit clueless grows throughout the book. A lot of the book she is hung up on Jason, and believes that he has made her the beautiful, popular girl she is today. Without him, her world is bound to fall apart and she'll go back to the nerdy geek of her middle-school days. Lainey's ability to place her self-importance as determined by those around her,

is something that many teenagers will be able to relate to.
Micah, was every bit the male lead I wanted him to be. While the opposite of blonde, tanned and beach-ready Lainey, with his Mohawk, tattoos and ripped clothing. His down to earth nature is everything she needs to help her realise who she wants to be.
Incorporating the use of 'The Art of War' to spice up the old trope of 'girl
trying
to back her boyfriend' took this book to the next level and gave it a unique spin. The characters were well fleshed out and easily likeable, even if Lainey's talent of being completely oblivious at times was frustrating as a reader.
I would highly suggest giving this one a go, if you want a funny, smart summer read, with a dose of some growing up and learning who you are and what truly matters thrown in.
My rating: 4/5