Waiting on Wednesday is a meme hosted by Jill of Breaking the Spine!

that spotlights upcoming releases that we're eagerly anticipating. This week's pre-publication "can't-wait-to-read" selection is:
Ashes To Ashes
(Jenny Han & Siobhan Vivian)
Expected publication: September 16th 2014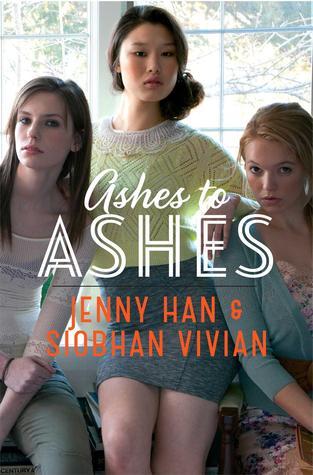 New Year's Eve ended with a bang and Mary, Kat and Lillia may not be prepared for what is to come.
After Rennie's death, Kat and Lillia try to put the pieces together of what happened to her. They both blame themselves. If Lillia hadn't left with Reeve... If Kat had only stayed with Rennie... Things could have been different. Now they will never be the same.
Only Mary knows the truth about that night. About what she is. She also knows the truth about Lillia and Reeve falling in love, about Reeve being happy when all he deserves is misery, just like the misery he caused her. Now their childish attempts at revenge are a thing of the past and Mary is out for blood. Will she leave anything in her wake or will all that remain be ashes?
Why I'm Waiting for it:
I was recently going through all the series I still have one book left to complete, and this one popped up. Then suddenly all the emotions and questions that I have left over from the last book came flooding back and I instantly wanted it, right now, this very instant. This series is so good! It took a completely different turn from what I originally thought the series was going to be about when I first started reading Burn for Burn. Even though it was not what I was expecting, I have been pleasantly surprised by the plot twists. Not to mention the writers work together so well!
What book are you waiting for this week?